JAGIELLO IN CENTRAL PARK

With many events (and the occasional protest) slated for Central Park, New York Polonians have additional opportunities to visit the only statue of a king in New York.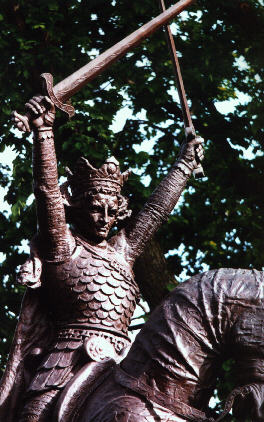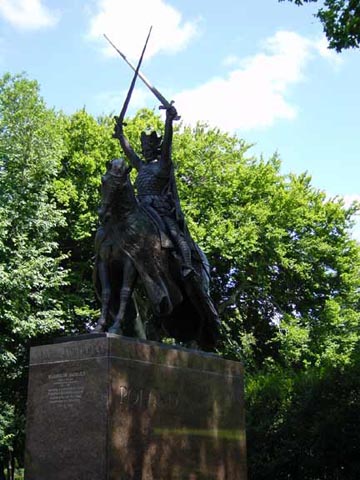 The picture on left was taken by Michael Demkowicz and the picture on the right was taken by Jan Popiel
King Jagiello (1351-1434)
Sculpted in 1939 by Stanislaw Kazimierz Ostrowski (1879-1947)


This striking equestrian statue of King Wladyslaw Jagiello, a Polish-Lithuanian
hero of the 15th century is one of the most intense statues in Central Park. With swords crossed in military victory over the Teutonic Knights at the Battle of Grunwald in 1410 he rides his horse into some of the most beautiful sunsets in New York City here at the east end of Turtle Pond.
As King of Poland and Grand Duke of Lithuania, he united the two states with his marriage to Queen Jadwiga, and made Poland the leading power of Eastern Europe. Originally created for the 1939 World's Fair, this statue now reigns over the plaza at Turtle Pond where traditional Polish and Lithuanian folk dancing take place in the summer.